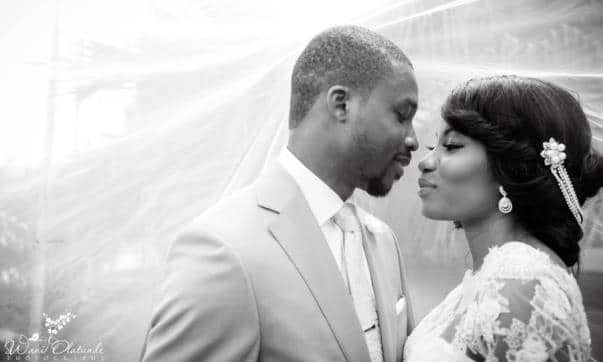 Hello people, so we got in touch with one of our vendors – Wani Olatunde of Wani Olatunde Photography to get her view on the sort of questions couples need to ask before booking a wedding photographer. If you are about to book a wedding photographer, you need to read this. Very interesting article
Enjoy!!!
The Top 5 Questions You Need To Ask Before You Book A Wedding Photographer
Now I'm not one to turn down a good list – every time I have to find a new service provider, I quickly google "what to ask" and then make a comprehensive list so I can go in prepared. However I find that a lot of the lists that brides find online are written by wedding blogs or planners, so while interesting, quite often, the questions don't actually help you decide if a wedding photographer is right for you.
As a former bride and now a wedding photographer in Lagos, I've put together a list of the top 5 questions you should be asking that will help you pick the perfect photographer for your beautiful Nigerian wedding.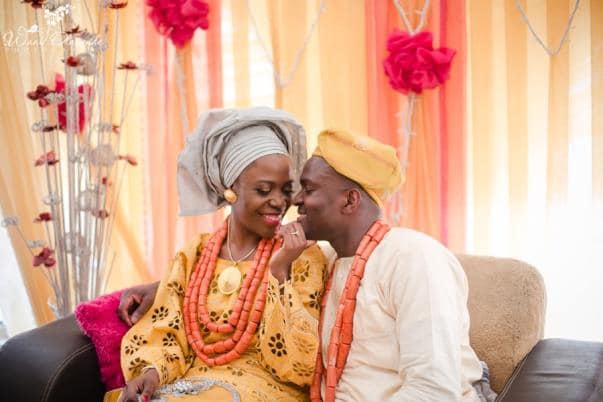 1) Can We Meet In Person
Emails and phone calls are all well and good but a face to face (or Skype) meeting wins every time. You will be spending the whole day with this stranger and you need to make sure you hire someone you are comfortable with. You also need to see everything you will be getting in person – nothing beats the first hand experience of touching and feeling products as pictures don't always give you a clear idea of the quality of a product.
2) Can I See A Whole Wedding 
In today's digital age – it is very easy for a photographer to luck into a couple of great shots from a wedding or even worse, take someone else's images and pretend like it is their work. A gallery of highlights from different weddings is not sufficient and to be honest, neither are blog posts. At this point, you should be asking to see a couple of albums from different weddings, which will give you a better understanding of a photographer's ability to one, tell a story and two, deal with different lighting situations at a wedding.
Note: Even if you are on a budget and hiring a newbie photographer, they should be able to show you an entire wedding from their portfolio building. Hire a photographer with no portfolio at your own risk.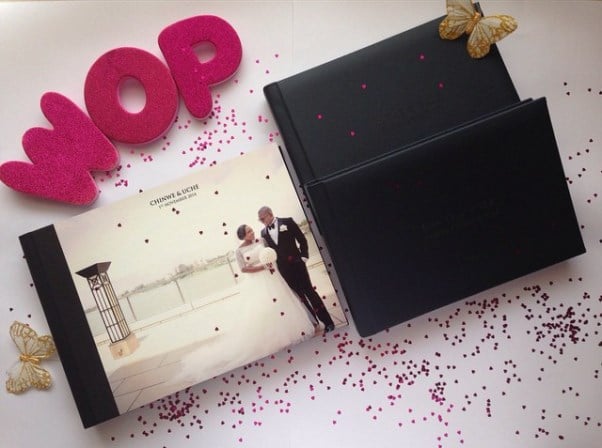 3) Can You Show Me Your Wedding Albums?
As a Lagos wedding photographer, I wholeheartedly believe that every couple should get a beautiful wedding album because this is the very first family heirloom that will be handed down from generation to generation and albums are actually one of the factors that differentiate the "shoot and burners" from professional photographers. I offer different albums and coffee table books to suit different budgets and have had more than one client book me when they see my beautiful handmade wedding albums. Most photographers offer a range of sizes and styles of albums, so it is always worth asking what's available.
4) What Is Included In Your Packages?
Every wedding has a budget and when comparing wedding photographers, it makes sense to try and compare like with like. Some of the questions you may want to ask include: number of hours of coverage, number of photographers, are digital negatives included, does this include a pre-wedding shoot etc. Of course it would be remiss of me not to add that a photographer's pricing isn't just based on the tangible products you receive but also on qualitative factors including the photographer's experience, quality of products and services ordered, photographer's and overall client experience. You generally get what you pay for when it comes to wedding photography.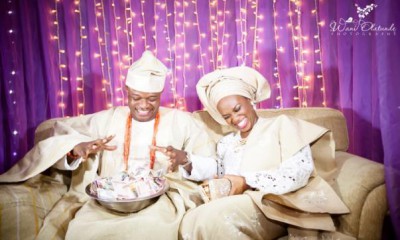 5) What Happens If You Can't Shoot My Wedding?
I have photographed close to 50 weddings now and haven't missed one yet because a wedding photographer is only as good as her reputation that she is reliable and will turn up on your wedding day. A professional photographer should always have a back-up plan in place for emergencies, which they should be able to tell you – so choose wisely.
Ok, I know I said 5 questions but this is a bonus one just for you:
6) How Do You Make Us Feel Relaxed In Front of The Camera?
While some people are more comfortable in front of the camera than others – the hallmark of a good photographer is to make anyone look and feel good about taking pictures. Relaxed subjects make for prettier pictures. Every photographer has a different approach and should give you a sense of how they would do this.
PS: Allowing enough time for pictures is another great way to ensure that you are less stressed come wedding day.
Happy hunting. 🙂
About Wani Olatunde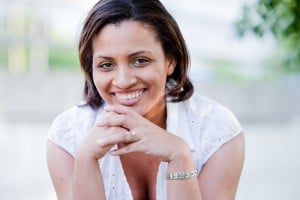 Wani Olatunde is the lead photographer and creative director of Wani Olatunde Photography, a boutique wedding and portrait photography outfit based in Lagos. You can get in touch and see more of her work on the following platforms – Our Directory | Website | Instagram | Facebook