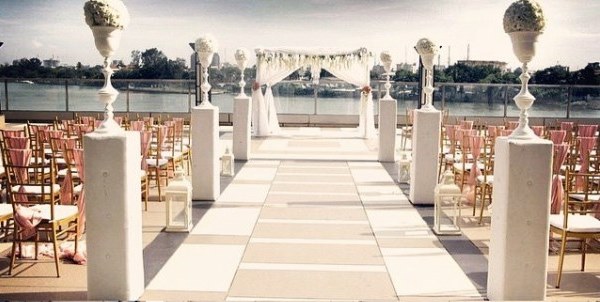 Hello people, so we got in touch with one of our vendors – Adedoyin of Posh Event Solutions to get her view on the sort of questions couples need to ask before booking an event decorator. If you are about to book a wedding decorator, you need to read this. Enjoy!!!
Top 5 questions to ask Your Event Decorator
An event's design is a crucial part of its overall vibe – and, in many cases, its success. To ensure that you have a smooth working relationship with your event decorator and an overall successful event and a cohesive design scheme, here are questions to ask before and during the planning process.
1. Can you work within our budget?
This is "the most important question ever". Many brides/couples and clients come to us with a major fantasy in mind, and often their budget does not meet this particular fantasy. It's important to let your decorator know a realistic budget range that is comfortable for you to work within. That way there won't be any disappointments or assumptions on what to expect within the budget agreed on by both parties.
2. What's your communication style?
To ensure a smooth working relationship, "It's good to know upfront if your decorator is an 'e-mailer', a 'text-er', a 'phone-caller', or a 'face-to-face-er'," but most importantly it is always advisable to schedule a face to face meeting with your event designer for the very first time if you plan on hiring him or her. That way, you can go through the decorator's portfolio, ask questions, discuss budgets, negotiate, and so on.
3. What should I expect from my event decorator
At this point, the bride should communicate their ideas, fantasies, and their overall expectations of their venue to their event decorator. Once this is done, the event decorator would be able to determine what is achievable within the budget communicated by the couple. Also, the event designer would also share his/her own professional ideas and suggestions of what they should expect and how they intend to execute the designs. And all events designs, expectations, and agreements between both parties should be written down and signed as a memorandum of understanding.
4. How long do you need to set up?
Ask your decorators when they intend to start setting up at the venue especially if it's a large wedding /event. Also especially if the decorator has some intricate and technical designs they are putting up which can be time-consuming
5. What are your suggestions for lighting the room correctly?
Use your decorator's understanding of color to help determine the lighting scheme. "The room [lighting] should be flattering to the guests," At a wedding, "the major focus should be on the stage and dance floor where they will spend three or more hours of the evening."
On a final note, brides/couples to be; always let your event decorators do their work and trust their judgement and professional advice.
About Adedoyin
Adedoyin is the founder of Posh Event Solutions, an event design company located in Lagos. Find more event stylists and decorators here.